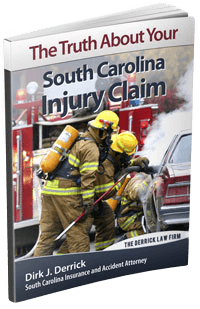 If you have been injured, not only are you trying to recover from your accident, but you probably have medical bills, calls from insurance companies and other issues which can detract from you taking care of yourself. You probably have a lot of questions and are at times unsure of what to do next. This book will answer the following questions:
What is a personal injury claim?
What should I do after an accident?
What mistakes should I avoid making as the injured victim?
What mistakes should I avoid making with the insurance company?
Do I need an attorney to represent me?
What can an experienced civil justice attorney actually do for me
How do I pick an attorney?
Will the insurance adjuster get me the money I deserve?

To download this book, simply fill out the information below:

Very Important Information: We will not call you and we will not give your information to anyone. If you have questions after receiving the book you can either e-mail us or call us. Just fill out the information below and submit. You can then immediately read or download the booklet from this page.